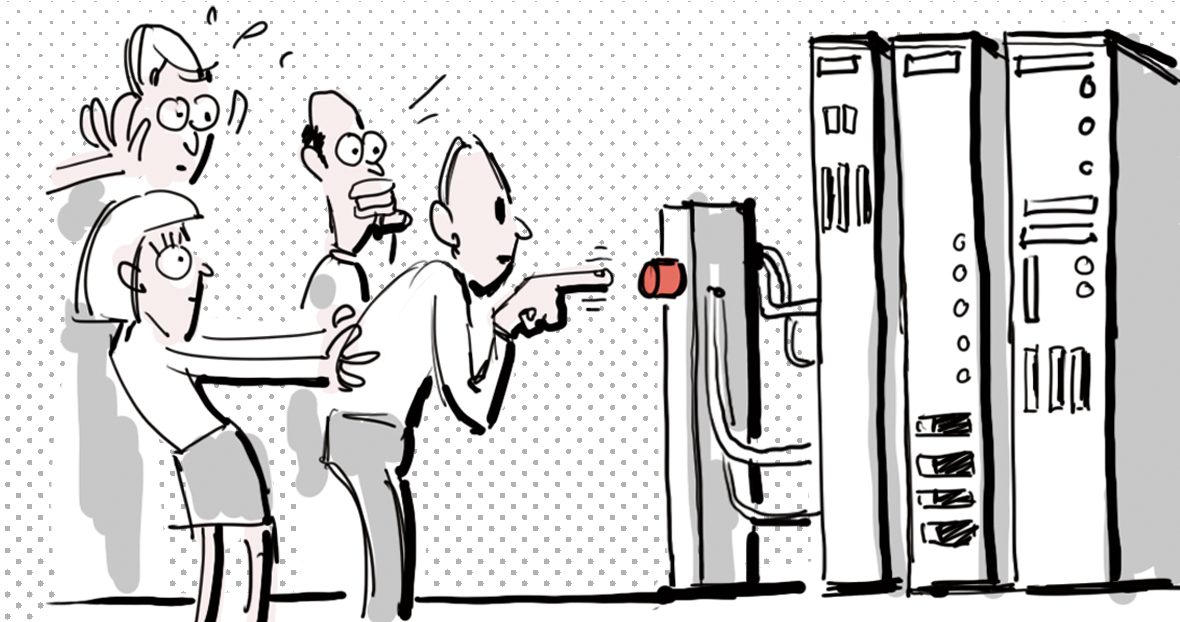 The currently hyped notion of "Digital Transformation" has moved to the top of the strategy agenda in most enterprises today. Its strategic relevance has grown alongside the disruptive impact of digital technologies on business models, industry structures and competitive landscapes. Management teams around the world are developing strategies on how to use digital technologies like mobile, advanced analytics, social media, cloud computing, or connected devices (internet-of-things) to provide for a unique and seamless customer experience, to create innovative new business opportunities and to improve operational processes.
However, the success of digital transformation is not predominantly determined by the scale of technology investments. Even if applied in innovative new ways and combinations, technology by itself does not transform a company. Successful digital transformation is primarily determined by the degree to which people are empowered to actively embrace constant change as an opportunity for growth and innovation.
While technology innovations have disrupted markets and business models for centuries, speed and magnitude have been increasing exponentially. As a result, the globally connected economy has become so dynamic and complex that most enterprises – with their traditional control and steering mechanisms and viscous decision making processes – are incapable to react with agility and speed, continuously losing resilience for change.
In a recent survey among large German enterprises, 52% of managers said that "lack of agility" in decision making is the number 1 barrier to digitally transform their organization. Traditional management approaches and hierarchical structures are not at all suited to manage agile and innovative businesses in an ever increasing complex and fast moving environment.
The key challenge therefore is to create and promote an organizational culture that encourages people to actively embrace change and continuously fosters organizational resilience. The ability to quickly adapt to new market trends and opportunities – may they arise from disruptive technologies or changing customer demand and behavior – is pivotal. Creative innovation beyond customer expectation is indispensable for survival.
Digital transformation therefore has to be seen as an integral component of a holistic Business Transformation, with a clear focus on people, not solely on technology. The following guiding principles aim at cultural change helping leadership teams to increase organizational agility, resilience and power to innovative:
Autonomy: To foster quality and agility of decision making, people have to be encouraged and enabled to take responsible decisions with more autonomy. Individuals and teams need the leeway to act without asking their boss first or be forced to go through long and whining approval processes.
Trust:, Increased autonomy clearly requires trust from the leadership team: Trust in the integrity and ability of their people to act and decide responsibly.
Vision and Values: People can and will do so when they have a crystal-clear understanding of where the company is heading (vision) and why (purpose). They have to whole-heartedly embrace corporate values and goals.
Culture of sharing: Agile and responsible decisions also require that people are encouraged and empowered to quickly assess information, openly share their experiences, ideas and knowledge. Many companies introduce collaboration and social networking technologies as part of their digital transformation to support collaboration. But these technologies won't have any significant impact without a true culture of sharing. Management has to encourage and actively reward sharing and lead by example. At the same time, the lively exchange of ideas in multi-disciplinary teams is an important basis for creativity and fast innovation.
Allow for failure: What we often forget is that allowing for failures is a necessary precondition for innovation. Innovation is about trying new things and taking a risk. If you want your people to be innovative, you have to allow them to try – and potentially fail. If you encourage them to fail fast and early – you can avoid that failure will cost your company a lot of money.
Customer-centricity: In the age of the digitally empowered customer, decision making has to focus on how to improve the value-added to customers and how to ensure a unique, seamless customer experience, independent of the channel used. Everybody in your company – including yourself – needs a very intimate understanding of your customers, how they maneuver through alternative channels and how you can create value to them. Customer experience (CX) has to be the focal point of every decision.
Now all this might sound good and reasonable to say – but acting accordingly in everyday management is another thing. Leaders that strive to successfully transform their organizations have to start with themselves: Am I willing and able to transform myself under rapidly changing conditions? Do I fully trust the managers and staff to take responsible decisions? Are they fully embracing the goals and values of our company? Do I actively reward people for open sharing and for actively seeking new opportunities? Do I allow for failure? Do we truly consider our customers in every decision?
But most importantly: Can I let go of control?
It is critical for any transformational journey that leaders address and answer these questions honestly, simply because a business won't change until its leaders change.
CEOs must act as chief business transformation officers with a good understanding of disruptive technologies and their implications – and with a clear commitment for people and change.
© Radius 1 Consulting GmbH